About Toli Vinyl Flooring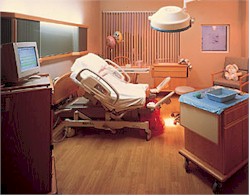 As a leader in the quality, design and performance of innovative flooring materials, TOLI brings you the future in flooring today. High quality films and embossed product surfaces transform flooring materials into replicas of natural stone and wood. From groundbreaking planks to innovative tiles, the TOLI collection of resilient flooring provides superior performance in high traffic areas.
Lightstone and Lightwood
TOLI Lightstone and Lightwood have long been considered leaders in faux stone and wood products. We are pleased to present the newest additions to our Lightstone and Lightwood families: the holographic color palette of The Prism Collection; the utilitarian appeal of the Concretes; the antique charm of the newly textured 7" planks; the classic elegance of polished Marbles and a myriad of other diverse and novel pattern variations.
Linotesta and Viale
Spark some excitement in your retail space with TOLI Linotesta and our new Viale. Exclusive construction designs available only by TOLI, Linotesta & Viale are easy to maintain in high traffic areas and offer superior resistance to cracking and chipping. TOLI has created a kaleidoscope of colors that are the must see of the season. Turn you space into a showplace with the original TOLI Linotesta and the new Viale.
Mature
Warm tones and rich patterns coupled with superior construction design have made Mature a leading sheet vinyl choice for heavy traffic areas. New patterns and colors expand the options in Mature, including the intriguing cork pattern. The new Mature Opus collection incorporates the latest color trends and designs with the superior construction that makes Mature the signature in premium sheet flooring.
Perfect Balance
TOLI continues its tradition of quality, design and performance with the introduction of Perfect Balance™, a comprehensive collection of matching Mature sheet vinyl and Linotesta and Viale tile products for commercial interiors. Perfect Balance™ is a family of color-matched Mature Wood and Mature Opus sheet vinyl with Linotesta and Viale tiles. Use Perfect Balance™ sheet vinyl when a seamless heat-welded installation is necessary – and Perfect Balance tiles in adjoining areas for color consistency. Ideal for healthcare facilities and a myriad of other applications, Perfect Balance™ is the perfect solution for any flooring challenge!
---
---